Heinz Kreutz (1923 – 2016) was known as a painter primarily for his paintings in the style of Neo-Expressionism and Tachism. Along with K.O. Goetz and Bernard Schultze, he was one of the artists whose non-representational works set new accents in German art after the Second World War.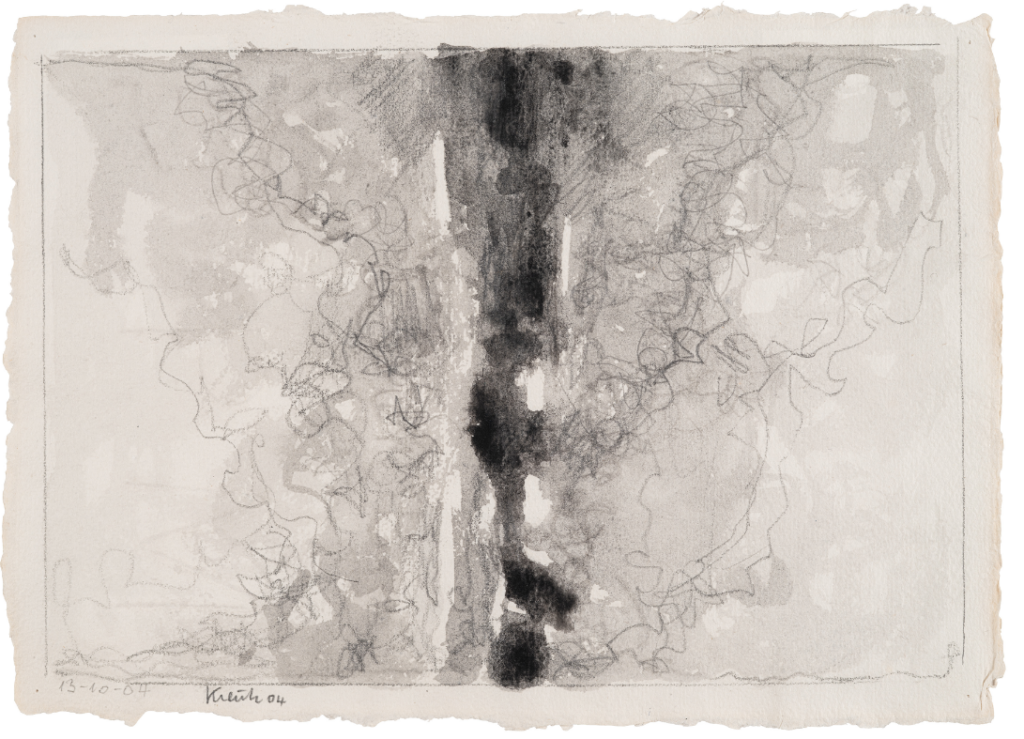 Heinz Kreutz
Untitled (13-10-04), 2004 Pencil and ink on paper
MKM Museum Küppersmühle für Moderne Kunst, MKM Stiftung, Duisburg
© Nachlass Heinz Kreutz, Foto: Henning Krause, Köln 2023

The exhibition "Heinz Kreutz Black – white and in color" shows how multifaceted his work was. Compiled mainly from his estate, over 70 works show the wide range of techniques and modes of expression that the artist developed over seven decades. In addition to paintings from his early and late works, the exhibition focuses on his graphic oeuvre. The silkscreens, watercolours or chalk drawings bear witness to intensive colour studies that determined Heinz Kreutz's entire oeuvre. In addition, woodcuts and etchings in particular demonstrate the artist's interest in the creative means of surfaces, forms and contrasts.

The retrospective on the occasion of his 100th birthday offers a comprehensive insight into the work of a special artist on the borderline of German Informel and is accompanied by an exhibition catalogue.


Abb.: Heinz Kreutz, Ohne Titel (Ausschnitt), 1959, Öl auf Leinwand, MKM Museum Küppersmühle für Moderne Kunst, Duisburg, Sammlung Ströher © Nachlass Heinz Kreutz, Foto: Henning Krause, Köln